Atomic Heart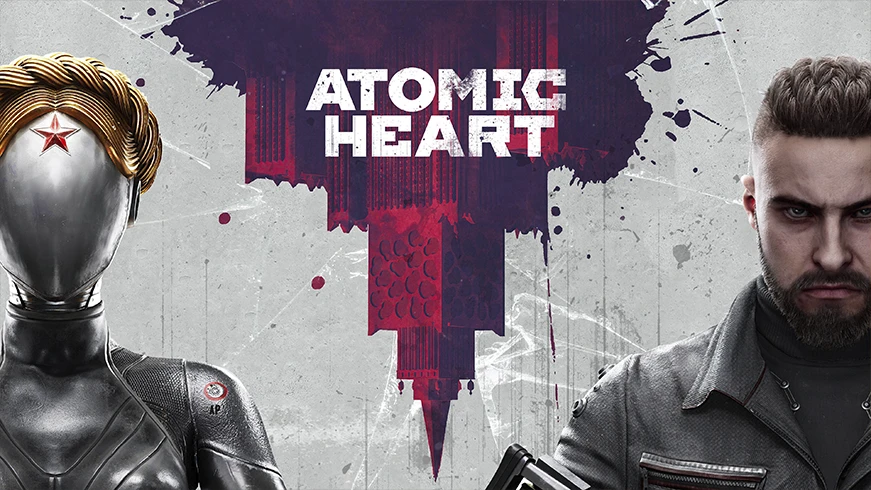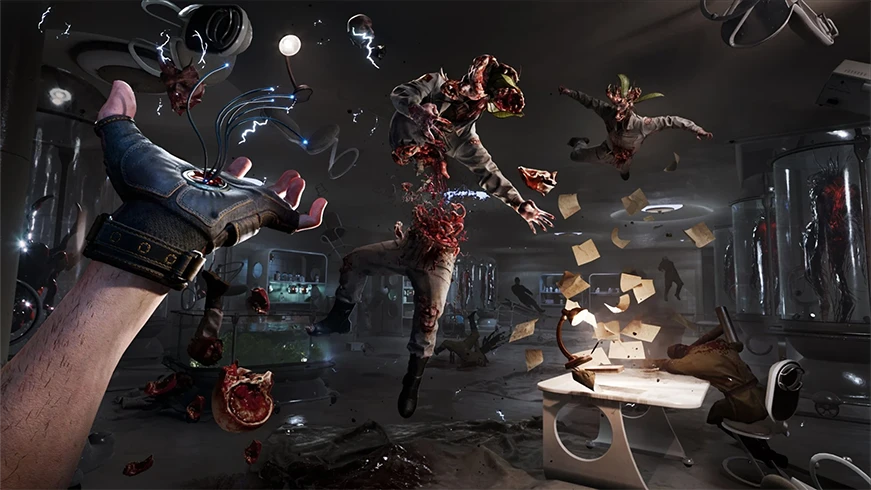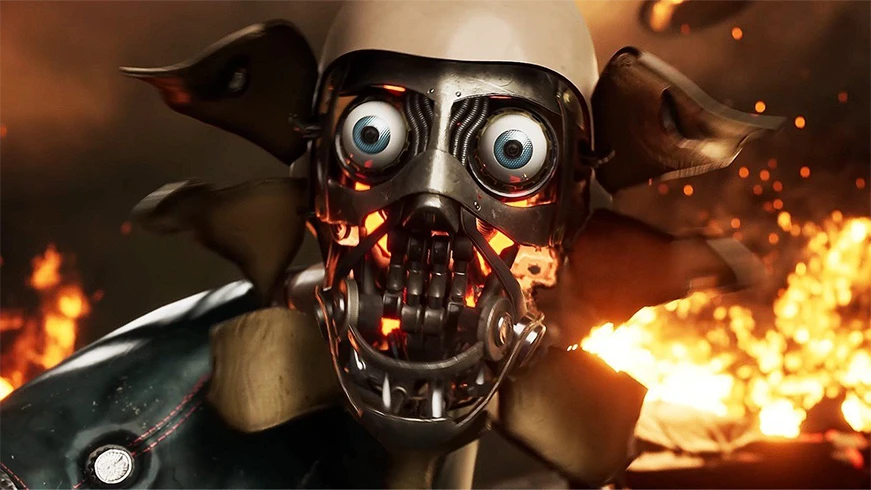 Atomic Heart is set in an alternate Soviet Union in which the country has gone into mass production of robots serving the country's population. The protagonist of the game is Major Sergei Nechaev - a Soviet intelligence agent alias P-3 - who has arrived at a robot production facility codenamed "3826" located in the KazSSR. For some unknown reason, the robots at the facility malfunctioned and attacked the personnel and then took over "3826". Now Major Nechaev has not only to resolve the situation and stop the robots, but also to find out the cause of what happened.
Atomic Heart standard edition
Why buy from us Atomic Heart
We guarantee you support throughout the entire time you are using our account.
You have a problem with your account, we can solve it within 5 minutes.
Quick response from an operator.
You don't have to wait or provide access to your PC to activate your account. Everything happens automatically by the software.
You don't have to wait for CODEX or CPY to crack the game. And it will appear on the torrent.
Our service is designed for a budget and cheap option to buy new games.
For CIS countries, go to Start => Settings => Time & Language => Region. In "country or region" select "Romania". The game will then appear for installation and play.
Game description
Welcome to the wonderful world of perfection and technology, where humans live side by side with their faithful robotic helpers!
They would have gone on living their lives as planned. But with just days to go before the latest robot control system is launched, something goes wrong... What is it - a tragic accident or a sinister conspiracy?
Inexorable advances in technology, combined with secret scientific experiments, can lead to mutants, creepy machines and deadly robots that will one day rise up against their creators. Now only you can stop them and find out what lies behind the scenes of this utopia.
Unleash the combat capabilities of a high-tech experimental gauntlet, master an arsenal of cold weapons and innovative cannons, and immerse yourself in a frenzied and exciting rhythm of gunfights and hand-to-hand combat. Adjust to unlike any other opponent. Combine skills and craftsmanship, utilise environmental elements and upgrade your weapons. Overcome adversity and fight for a brighter future.
A crazy and beautiful techno-utopian world
Ruthless and spectacular battles
Retrofuturistic weaponry and a variety of skills that tear apart mechanical and biological monsters
Arsenal and equipment upgrades
Pros:
The price of the game is many times lower than in the official Microsoft Store. Online mode is available, you can play with friends You will get all achievements on your personal account You will play from your xbox console companion account You will have your personal nickname and your personal walkthrough
📝 Instructions (must-read)
Before you buy.
Update windows to the latest version
Turn on the Windows Update service (If not activated)
Log out of your Microsoft Store account and make sure your computer meets the minimum requirements for the game.
Register or log in to your XBox account. So that you don't accidentally log in to a purchased account. As your achievements and walkthroughs may be confused.
After that, we buy the goods.
🔴IMPORTANT INFORMATION:
This product will be distributed by the game pass sub list. Our recommendation is 6 months. The game is designed for 31 hours of gameplay
Changing your password and any account details is strictly forbidden. If you try to change details, you will automatically receive a ban.
One key, per PC.
You can only play from your Xbox live account.
You can set up your own nickname in the Xbox App settings.
All in-game achievements are only stored on your Xbox live account.
Automatic game updates.
There is no dual play mode on the same screen.
Activation of the game only on Windows 10.11 PCs.
No activations are available on the Xbox One, S, X.
We do not give out activation codes for the game, the game is activated by logging into our account.
When changing CPU or motherboard, write to the administrator in advance to transfer the licence.
Attempting to change account details may result in partial or complete blocking of the account, with no refund
Refunds are available if you have not activated account.
EA subscription, Uplay and other plug-in services are not available.
Some games may not install or run due to particular activation features.
* online works and is guaranteed at the time of purchase. If Microsoft later blocks this feature, no claims are accepted

96.04
Platform

Microsoft Store

Release date

Feb. 21, 2023

Evaluation by metacritic users
System Requirements
Minimum
OS
Windows 10 (20H1 version or newer, 64-bit)
CPU
AMD Ryzen 3 1200 or Intel Core i5-2500
GPU
AMD Radeon R9 380 or NVIDIA GeForce GTX 960
Recommended
OS
Windows 10 (20H1 version or newer, 64-bit)
CPU
AMD Ryzen 5 2600X or Intel Core i7-7700K
GPU
AMD RX 6700 XT or NVIDIA GeForce RTX 2070
Supported languages
Russian, English, French, German, Spanish, Japanese, Simplified Chinese, Korean, Polish, Br. Portuguese, Italian, Chinese (Traditional), Ukrainian
Feedback from the payment system: