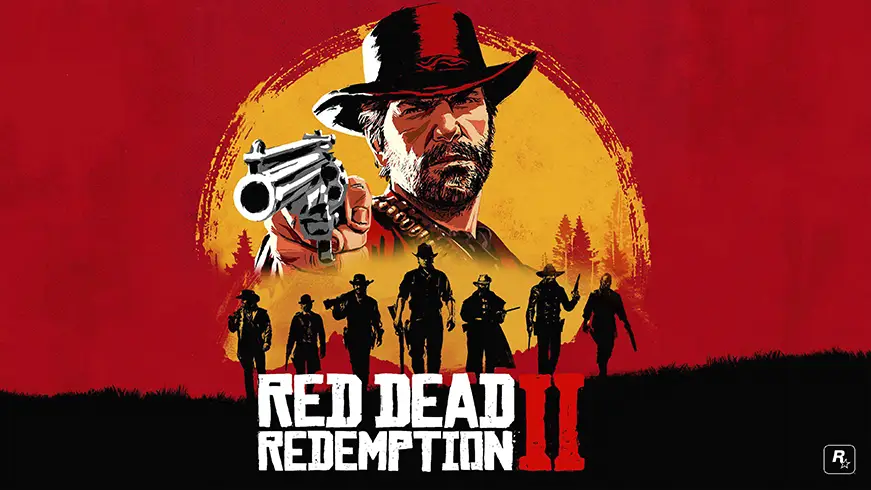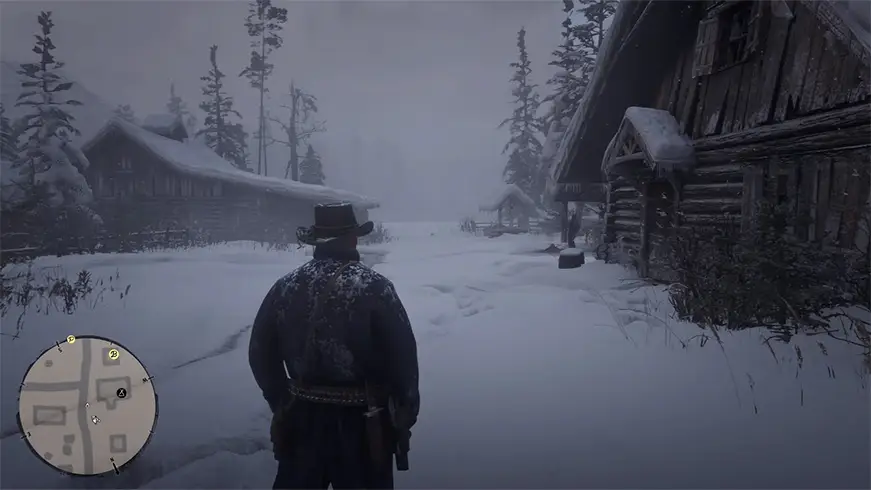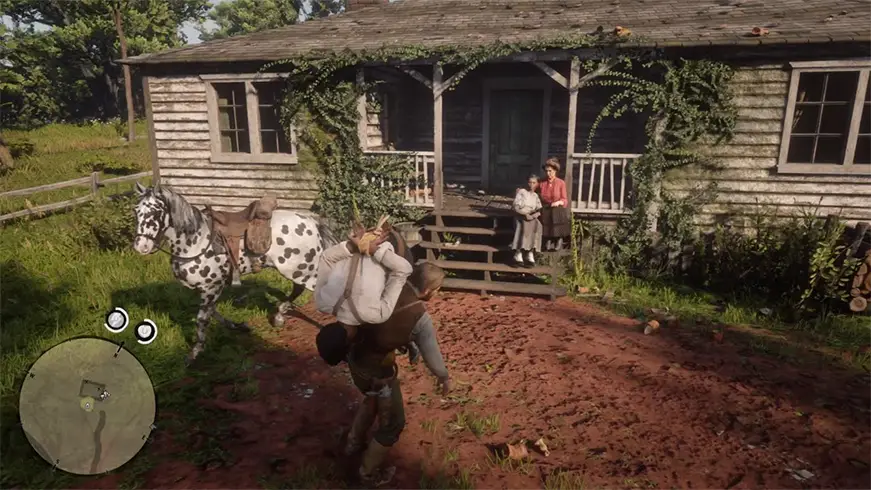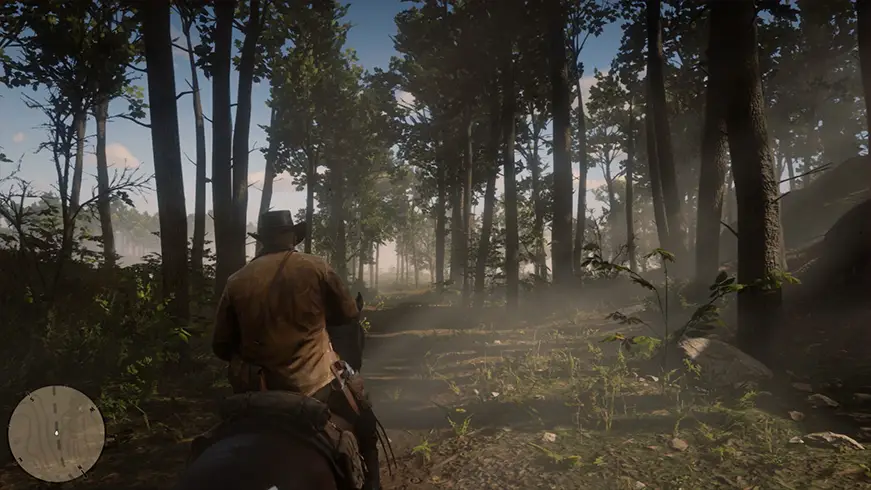 Red Dead Redemption 2 is set in several fictional US states at the turn of the 19th and 20th centuries. The story revolves around the adventures of Dutch Van der Linde's gang, with one member of the gang, Arthur Morgan, under the control of the player, and another gang member, John Marston, following the storyline through to the epilogue.
Why buy Red Dead Redemption 2 from us
We guarantee you support throughout the entire time you are using our account.
You have a problem with your account, we can solve it within 5 minutes.
Quick response from an operator.
You don't have to wait or provide access to your PC to activate your account. Everything happens automatically by the software.
You don't have to wait for CODEX or CPY to crack the game. And it will appear on the torrent.
Our service is designed for a budget and cheap option to buy new games.
Game description
America, 1899. The era of the Wild West is coming to an end. Law enforcers methodically hunt down gang remnants. Those unwilling to surrender are killed.
After a botched bank robbery, Arthur Morgan and Danish van der Linde's other sidekicks are forced to go on the run. Their gang will be involved in thefts, robberies and shootings in the heart of America, an unfriendly land where every day is a struggle for survival. Behind them are federal agents and the best bounty hunters in the country, and the gang itself is torn by internal contradictions. Arthur will have to choose which is more important to him: his own ideals or his loyalty to the people who raised him.
Red Dead Redemption 2 for PC harnesses the full power of modern computers to faithfully represent every corner of this vast, detailed world. Graphical and technical enhancements include an increased viewing range; improvements to global illumination and ambient occlusion for more realistic daylight/night-time changes; improved reflections and shadows with higher resolution at all distances; tessellation of tree bark textures; and better grass and fur textures for more naturalistic look for animals and plants.
In addition, Red Dead Redemption 2 for PC supports HDR mode, 4K resolution and higher, multi-monitor configurations, widescreen monitors, higher frame rates and more.
Minuses:
Any network functions of the game are not available in this mode.
You cannot update the game yourself.
Activation is lost if you reinstall/upgrade Windows, change game files, uninstall the game or change computer hardware.
Pros:
The price of the game is many times lower than in the official Steam shop.
Your account will never be banned because you will be playing from our (purchased) account.
You receive the latest patches (updates) at the time the game is activated.
Installing new drivers on the video card, does not disrupt the functionality of the offline account.
Before ordering Offline Activation, please check your PC for the minimum system requirements for the game you are interested in. If your computer does not meet the minimum system requirements of the game, we will not be liable for the goods you purchase.
📝 Instructions (must-read)
Before you buy.
Download Steam (if not installed).
Disable Windows updates.
🔴IMPORTANT INFORMATION:
Account for offline use only.
Transmission of account data is not permitted.
It is strictly forbidden to modify your account details.
One activation - 1 PC.
The game must be activated within 24 hours of purchase.
After receiving Steam Guard from the "RGH_steam_guard.exe" program, no refunds are possible for your purchase.
Updates/patches must be paid for separately.
Activation is not possible for games played via PlayKey and other similar services.
Help in solving problems with the product for 90 days from the date of purchase (activation issues only).
Any failure to comply with these conditions will result in denial of service, with no refund for the purchase.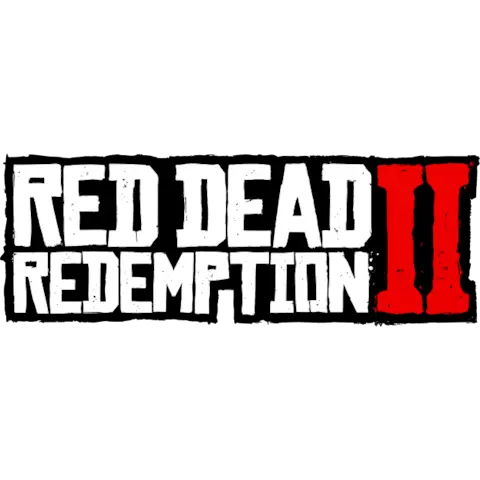 96.04
Platform

Steam

Release date

Dec. 5, 2019

Evaluation by metacritic users
System Requirements
Minimum
OS
Windows 10 - April 2018 Update (v1803) 64 bit
CPU
Intel® Core™ i7-4770K / AMD Ryzen 5 1500X
GPU
Nvidia GeForce GTX 1060 6GB / AMD Radeon RX 480 4G
DirectX
Direct X Compatible
Recommended
OS
Windows 10 - April 2018 Update (v1803) 64 bit
CPU
Intel® Core™ i7-4770K / AMD Ryzen 5 1500X
GPU
Nvidia GeForce GTX 1060 6GB / AMD Radeon RX 480 4G
DirectX
Direct X Compatible
Supported languages
English, French, Italian, German, Spanish, Brazilian Portuguese, Mexican Spanish, Chinese(simplified), Chinese(traditional), Korean, Polish, Russian
Feedback from the payment system: